The current state of the Bitcoin market has both pros and cons for miners. On the one hand, there will be now a situation that squeezes the hurdles of mining operations and miner profits, but on the other hand, there has not been a better time to start mining or expand mining operations for the same length of time.
The bear market conditions suggest that the economy with pros and cons will remain on edge for many. But miners need to have a stable psychological status, neither underestimate the difficulties in the game, nor let fear and pessimism prevent them from using the ideal time to set up operations.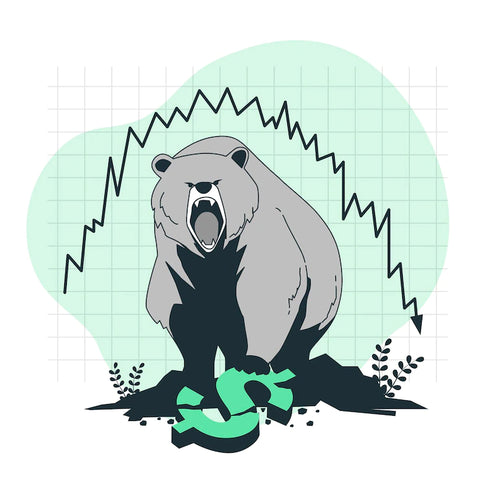 What do miners need to prepare? A positive aspect to start is to analyze the challenges and opportunities that the crypto bear market is currently presenting to Bitcoin miners. By better understanding the obstacles and risks facing mining operations, as well as the opportunities within them, miners can thus try to withstand the current storm and, on the other hand, become stronger and more profitable.
Ventures
Some of the short-term challenges of Bitcoin mining in a bear market are relatively straightforward. While Bitcoin prices are still falling sharply, profits for many mining operations have thinned. In fact, some older mining rigs are currently unprofitable, while newer models like Bitmain's Antminer S19 Pro and MicroBT's WhatsMiner M30S remain attractively profitable even now. At the same time, other essential cost inputs such as electricity have either stayed the same or, in many cases, have even risen due to persistent inflationary pressures. Combine that with the high network hash rate and mining difficulty, and it's easy to see why the business model of Bitcoin mining has temporarily changed, and in many ways hasn't been better.
Mining operations currently face other more complex and interrelated headwinds. In the case of Bitcoin, a larger price crash that could force miners to sell their holdings like investors to stay afloat will only further fuel the price drop, which will only intensify the sell-off. Bear markets can also remove Bitcoin's hard-earned legitimacy during the last bull run, leaving many questioning Bitcoin's futures, further hindering mass adoption, at least for now. In short, the bear market is not only bad for many incumbent miners and investors, but also for the entire Bitcoin ecosystem. So who can profit from it?
Chances
A good chance for Bitcoin's price to fall is not only to buy Bitcoin itself, but also to buy mining equipment at a much lower cost, as many large ASIC manufacturers sell through spot pricing, which fluctuates with Bitcoin's price. The same ASIC miner could be selling for a lot less now than it was a few months ago (and it could be a lot less than it will be a few months from now). For those who still believe in Bitcoin's long-term value and potential, and for many of us, bear markets provide an attractive entry point that many miners and investors thought they missed out on years ago and don't will last forever.
Another potential benefit for miners is that the competitive market itself will knock out some of their competitors. Mining difficulty and hash rate have declined slightly in recent months, but remain at all-time highs overall, which, combined with the drop in Bitcoin's price, has made things even harder for miners. And the debt that many of the big mining companies are taking on to finance their current operations, and you have a recipe for selling, downsizing, or even shutting down overextended operations. However, those who can move on and show up on the other side, whether large public miners or small independent miners, will be positioned to make a fortune in the less crowded mining space.
Conclusion
The good news is that this bear market will be as short-lived as others, if Bitcoin's history so far is any indication. Bitcoin has experienced three 80%+ drops in its history, and each time it has bounced back stronger than ever. This bear market will mark the beginning of their mining journey for part miners, and for the others, a period when their crypto revenue is secured.